The District Conference is coming up ....SOON!! April 22nd in Terre Haute at the new Terre Haute Convention Center

REGISTER NOW AND SAVE!!! COST: $129 (until March 31; $149 after that date)

Register NOW for District Conference 2023 or go to:
https://www.dacdb.com/index.html?EventID=77634021


BRING YOUR FAMILY TO TERRE HAUTE:
Top 10 attractions:
1. Terre Haute Children's Museum (https://thchildrensmuseum.com) across from the conference center
2. Swope Art Museum (https://www.swope.org/) one block from the conference center
3. Candles Holocaust Museum (https://candlesholocaustmuseum.org/) - Opened in 1995 by survivor Eva Mozes KorKor, the museum aims to prevent prejudice and hatred
4. Griffin Bike Park (https://griffinbikepark.com/), a world class destination riding area and national level racing competition and special events venue
5. Indiana State University (indstate.edu), Rose-Hulman Institute of Technology (rose-hulman.edu), St. Mary-of-the-Woods College (smwc.edu), and Ivy Tech (ivytech.edu/terrehaute/index.html) – Terre Haute's four institutions of higher education
6. Eugene V. Debs Museum (https://debsfoundation.org/) - The former home of five-time Presidential candidate Eugene V. Debs, downtown Terre Haute
7. National Road Heritage Trail (https://www.terrehaute.in.gov/departments/parks/parks-information/national-road-heritage-trail.html) - Walk, jog or ride your bike on this seven-mile trail that connects downtown Terre Haute and Indiana State University to Rose-Hulman.
8. Check out Deming, Fairbanks or any of the other city parks (https://www.terrehaute.in.gov/departments/parks).
9. Golf at Hulman Links (https://www.terrehaute.in.gov/departments/parks/parks-information/hulman-links-golf-course.html) or Rea Park (https://www.terrehaute.in.gov/departments/parks/parks-information/rea-park-golf-course.html).
10. Wabashiki Fish & Wildlife Area (Wabashiki Fish & Wildlife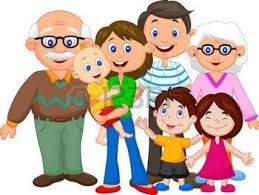 Staying on Friday and/or Saturday night? A block of rooms is reserved at the Hilton Garden Inn attached to the Convention Center until March 21st.
Cost: $159. Contact number: 812 234 8900. Rooms also available at the Candlewood Suites.

Dynamic Keynote Speakers to enhance your Rotary experience
The morning keynote speaker is Xavier Ramey, CEO of Justice Informed, LLC, a social impact consulting firm based in Chicago, IL. He is an award-winning social strategist, noted public speaker, & conflict mediator. Title: "Beyond Best Practices and Good Intentions, New Practices for a 21st Centry Rotary"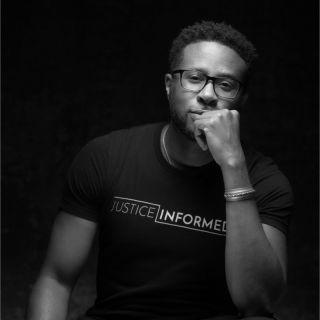 The lunch keynote speaker is Mitty Chang, past president of the Rotary eClub of Silicon Valley and founder of Big West Rotaract MDIO. Title: "Changing Club Culture to Attract Multiple Generations."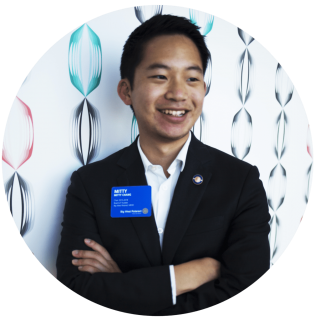 Sample Topics of Breakout Sessions:
"How to do an 'Each One Bring One' event to attract new members"
"Rotarian Moving Forward: Diversity, Equity, and Inclusion'
"Social Media made simple"
"Building the Leadership Bench for Clubs and District"
"Serving our Communities, Ideas that Work"
"Fundraising Ideas that Work"
"Visioning: Where do you want to go....and how will you get there?
"Top 5 things to know about dacdb"
Also breakout sessions on environmental sustainability, supporting refugees, youth services,
The Rotary Foundation, disaster response.....and more!!


Inaugural Youth Summit
Interactors and RYLA students from around the district will gather for the first ever Youth Summit in conjunction with the District Conference Convention.


WHY YOU'LL LOVE THE HOUSE OF FRIENDSHIP
**Enjoy meeting and fellowship with Rotarians from around the District
**Opportunities to bid on fantastic baskets donated by clubs in the district AND though this contribute to The Rotary Foundation
**Get information on clubs and programs throughout the District



WE'RE SAVING A SEAT FOR YOU!!!