Rotary Youth Exchange Scholarship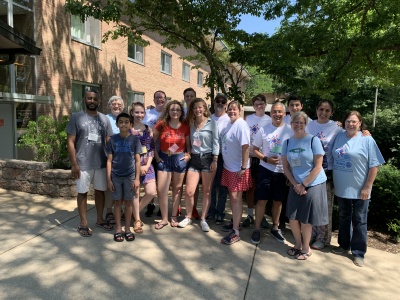 District 6580 Rotarians and students attend the July 2019 RYE summer conference.
Rotary District 6580 is currently accepting applications for the 2020-21 academic year. Rotary Youth Exchange is one of the largest, oldest and most respected exchange programs. Its goal is to promote the advancement of international understanding, goodwill and peace at the person to person level. While on exchange, students will have the opportunity to learn the language and culture of their host country.
What is included in the Youth Exchange Scholarship?
School tuition
Room and board (homestay) for a full academic year in a foreign country
Small monthly stipend
Airport transfers on arrival and departure in the host country
24-hour worldwide emergency assistance throughout the program
Pre-departure and in-country orientations
Overall, the scholarship is valued at around $20,000
Where can I go?
We exchange with nearly 40 countries mostly in Europe, South America and Asia
How long is the program?
10 - 12 months. You will leave July or August 2020 and will return home in June of 2021.
Do I qualify?
Age: Students must be between 16-18 years old at the time of departure.
Academics: Student must be on the top half of the class for the most recent year.
How much will it cost me?
While the Rotary Exchange fee of $6,500 will cover most of your expenses in preparation for the year abroad, transportation, conferences, and insurance, you are responsible for some expenses such as language preparation, required emergency funds, school uniforms if required in host country, and trips while you are abroad. Some countries require additional insurance that is not covered by the $6,500 fee. The $6,500 fee is far less than most other youth exchange programs which may be as high as $20,000.
Our Rotary district offers need based scholarships for the student's expenses. Students and families can also setup easy installment to pay the $6,500.
For more information, and for a link to the application, contact District 6580 Rotary Youth Exchange Outbound Coordinator,
Meg Butcher (mbutcher@cbbel-in.com).
Click here to view pictures of the 2018-19 inbound Rotary Youth Exchange students who spent the academic year studying in the communities of District 6580.