Greetings from District Governor Jessika Hane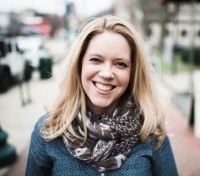 I cannot believe that it is May! What a whirlwind of a year it has been. My April was filled with all things Rotary- a virtual District Conference, a few in-person club visits (now that so many of us have received our COVID vaccines) and the chartering of a NEW CLUB in our District!! Congratulations to the 29 charter members of the Rotary Club of Evansville @ Night.

I hope you will take a moment to read all of the articles in this month's newsletter and I urge you to share them with other members in your clubs. We are doing amazing things in District 6580 and they deserve to be celebrated!