Greetings from District Governor Jessika Hane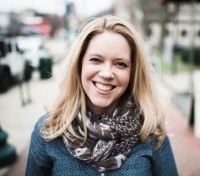 Wow! It is hard to believe that my year as DG is almost at its end. Serving as the volunteer leader of District 6580 has truly been an honor and a privilege for me. In my opening address in July of last year- I mused that Rotary wasn't lunches or meeting halls but rather, Rotary was people. People caring about their communities and each other. People finding a way to meet and to serve in an ever changing world.

Thank you for welcoming me into your Zoom meetings, for sharing updates over email and text message and most of all- for showing up for Rotary every week.

If I've learned one thing this year- Rotarians are resilient. And Rotarians are awesome (okay, that is two things but I already knew about the awesomeness).

As this Rotary year draws to a close- remember that we can still do a whole heck of a lot of good in the month of June. This Rotary year isn't over yet! There is still time to bring in new members, host a social event once you get vaccinated and of course- GIVE to the Rotary Foundation.

Let me know about your plans for next year, if I can bring my family to your club fundraiser- I will. I'll be serving as the District Foundation Chair, so I'll want to come and visit your club to present awards and if you need a speaker- you know I'd LOVE to come in person next year. This social butterfly cannot wait to be in the room where Rotary happens again.
I'm sending a huge, heartfelt VIRTUAL hug to all of you. Thank you for your service and your friendship.